Success
Thank you for contact us. We will contact you back shortly.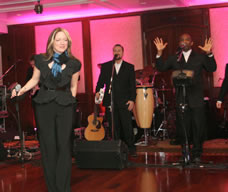 Planning for a wedding and not sure which band to choose?
The best way to experience a wedding band is to see them perform live. At Skyline Orchestras, we guarantee you will be entertained and appreciate our excellent musicianship. Our showcases are fun, informative, and we cover nearly every musical style possible.
NOTE: Showcases are one hour, and we'll stick around at the end to answer all your questions.