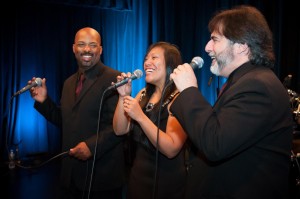 DUE TO COVID19 PANDEMIC ALL LIVE SHOWCASES HAVE BEEN POSTPONED AND WILL BE HELD AS SOON AS POSSIBLE. WE ARE CONSIDERED PHASE 4.
IN THE MEAN TIME PLEASE ENJOY OUR VIDEOS ON OUR WEBSITE  AND FACEBOOK PAGES.
WE HOPE EVERYONE STAYS SAFE AND WELL!!
Join us at our next live band showcase in Long Island
For an experience that's anything but ordinary…
Planning for a wedding and not sure which band to choose? The best way to experience a wedding band is to see them perform live. At Skyline Orchestras, we guarantee you will be entertained and appreciate our excellent musicianship. Our showcases are fun, informative, and we cover nearly every musical style possible.
NOTE: Showcases are 1 hour, and we'll stick around at the end to answer all your questions.
Monday Mar 23 2020 8:00 pm

Band: RHAPSODY TO BE ANNOUNCED AS SOON AS POSSIBLE
Showtime: 8:00 pm
Venue:
Address: (get directions)


Wednesday Mar 25 2020 8:00 pm

Band: SKYLINE TO BE ANNOUNCED AS SOON AS POSSIBLE
Showtime: 8:00 pm
Venue:
Address: (get directions)


Monday Mar 30 2020 8:15 pm

Band: CODE BLEU TO BE ANNOUNCED AS SOON AS POSSIBLE
Showtime: 8:15 pm
Venue:
Address: (get directions)

Video Presentation
By Appointment Only
Manhattan 330 W. 38th St. Suite 802. New York, NY 10018
Long Island 85 Widgeon Ct. Great River, NY 11739
 (631) 277-7777
 info@SkylineOrchestras.com